Belize is a country that not many people know much about. It is a young state, only independent since 1981, before which it was British Honduras. The British have had a huge influence on this small Caribbean nation, to the point where the Queen is still on the paper money. It is the only country in the region with English as the official language, and this among many other reasons makes it a comfortable and easy place to visit—or live!
Belize is just south of Quintana Roo; the Yucatán peninsula so popular with visitors to Mexico, as it contains Cancún, Tulum, and Playa Del Carmen. But despite its closeness to Mexico, Belize is a very different country.
Belize has 240 miles of coastline and countless "cayes," or islands, in the Caribbean Sea off its coast. The country is about the size of New Jersey, with the lowest population density in Central America, which leads to jaw-dropping drives through unspoiled country. You will see sweeping vistas of the Mayan mountains, jungles, and little villages that look like they have been there for centuries.
Some of the biggest draws for Belize are the country's rich Maya history—found in areas like the unspoiled Cayo region—and world-renowned caving tours. Besides the Maya civilization, Belize also has a rich history of being a melting-pot nation of Creoles, Garifuna, and even a huge Mennonite culture; there is an large part of the country devoted to Mennonite-run farms, and much of the food produced is thanks to this population settling there.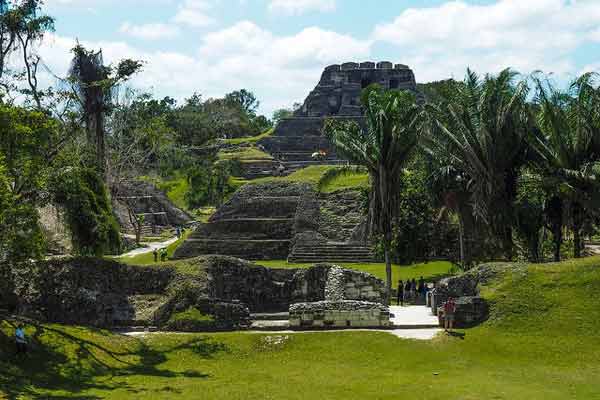 Maya ruins like this can be found in Belize's Cayo region.
But Belize isn't just wilderness and jungle. There are some hotspots that are extremely popular with visitors. The tropical island of Ambergris Caye was named the best island in the world by TripAdvisor for two years straight, in 2013 and 2014. This might be because Belize's largest island is an adult playground with bare feet, live music, palapa-topped bars, golf carts instead of cars, and the gorgeous Caribbean Sea with the second biggest reef in the world minutes away by boat. Ambergris Caye is known for its wonderful fishing, diving, and snorkeling, along with a super fun vibe that attracts repeat visitors and expat residents alike.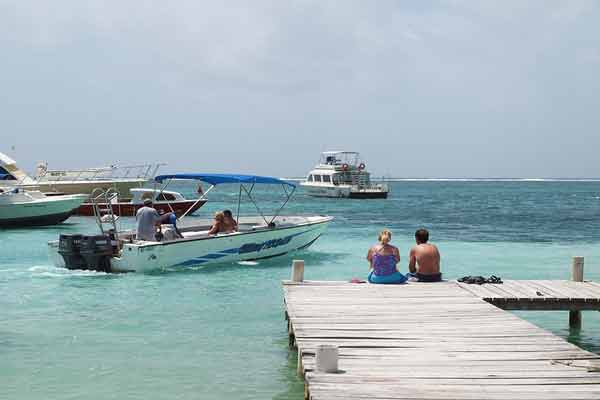 Ambergris Caye is a water-lover's paradise.
Besides the easy English transition, the Belize dollar is set to the U.S. dollar at 2:1—and U.S. dollars are accepted everywhere. Belize looks like a vintage Caribbean postcard, has scenic drives that can rival Hawai'i's, and is only two hours away from Houston, Miami, or Atlanta by plane.
With one international airport in Belize City, you can visit the rest of the country by car, or by using the regional "puddle jumper" airways system that can get you anywhere within minutes. Although Belize City has been a solid stop on the cruise ship circuit for a while, it is really not much more than a gritty port city, and is a tiny, atypical reflection of what the country actually offers.
To see the real Belize, the Belize that attracts tourists in the know and expat residents like me, skip Belize City and the cruise ship circuit. Head to Ambergris Caye to enjoy the party vibe, or get out into the Cayo to soak up the history and natural beauty.
You'll find Belize to be easy, fun, and beautiful in equal measures.
Author: Ann Kuffner